A cozy, ecological and peaceful hotel
Hotel De La Ville is a Boutique Hotel located in Laigueglia in the Western Riviera of Liguria.
The hotel is built based on the principles of sustainability and well-being to guarantee high levels of comfort. All choices in the construction have been made following the objective of achieving the highest thermal, visual and acoustic well-being standards. Paying great attention to the ergonomics of the spaces, the guests' psycho-physical well-being is guaranteed. Particular attention has been paid to solving problems relating to thermal comfort, lighting levels and natural ventilation, acoustic insulation from both internal and external noise.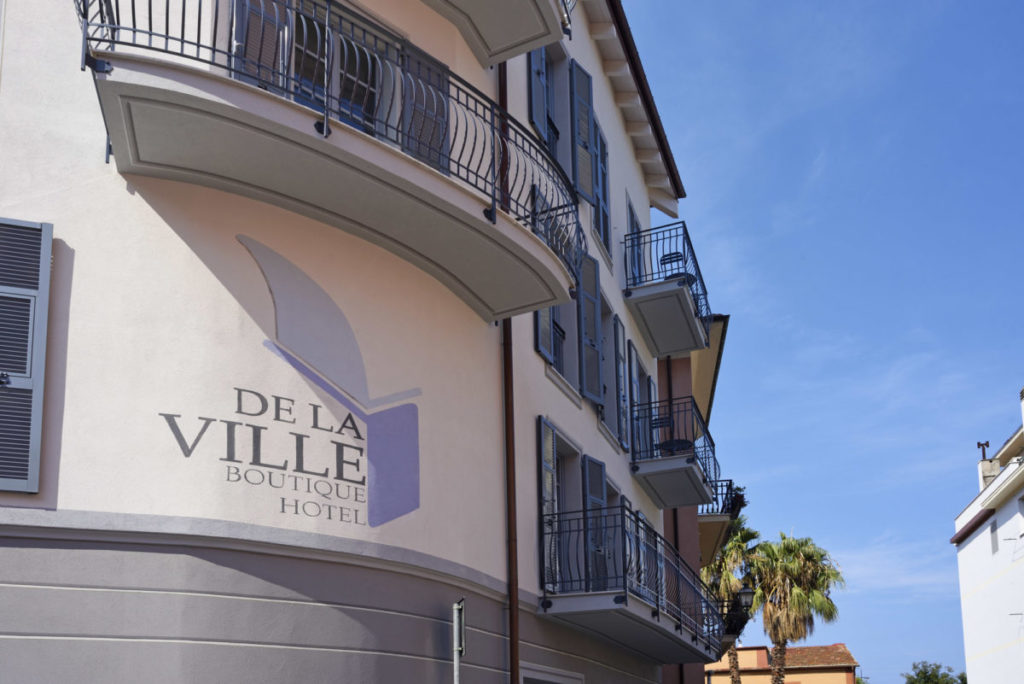 In the search of an experience
Following the relaxed lifestyle of the Ligurian culture. Allow yourself to be captivated by this feeling and become part of the environment.
Enjoy the energy
Of the seaside and the clear blue sky. Let yourself be inspired by the coast. Feel the calmness of the enchanting places.
A balance of elegance and refinement
An ancient residence developed into a modern boutique hotel, combined with our attentive and personalised service will leave you with a unique and unforgettable experience.